On Friday January 24th, 2020, Dion Paridaens will deliver an invitational lecture on "Complication of orbital decompression and their prevention" in the session "Cosmetic Rehabilatation in Graves' Disease" during the French Symposium "Regards Croises", which is jointly organized with the ESOPRS Winter Meeting during Jan 23 through 25 in Val d'Isere, France.
Organiseur is Olivier Galatoire, who is Committee Member of the European Society of Ophthalmic Plastic & Reconstructive Surgery (ESOPRS). Paridaens is Executive Officer of this Society.
During the Meeting French and international oculoplastic & orbital surgeons will discuss their viewpoints and innovations with regard to treatment of various periocular disorders, both functional and cosmetic.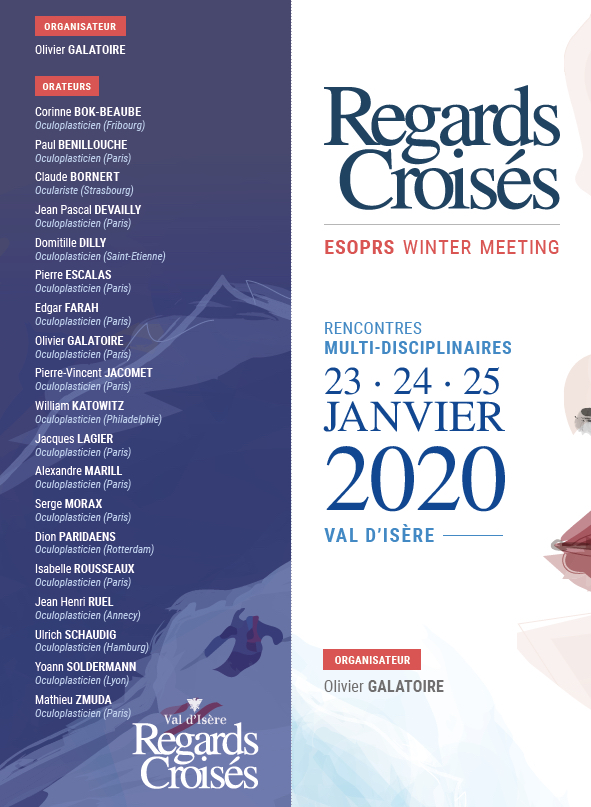 For the symposium program, please open the following link: