Tijdens de 34th Annual Meeting of the European Society of Ophthalmic Plastic & Reconstructive Surgery (ESOPRS) in Brussel (10-12 september '15) kwamen 14 (oud)-fellows van de Oculoplastische Afdeling Oogziekenhuis Rotterdam bij elkaar. De Oculoplastische Afdeling is opgericht door Dr W.A. van den Bosch in 1984. Sinds de introductie van het fellowship in 2001 door zijn collega Dr D. Paridaens zijn er jaarlijks 1 tot 2 fellows uit binnen- en buitenland op de afdeling geweest. De fellows zijn meestal pas afgestudeerde oogartsen die zich verder in de oculoplastische chirurgie willen bekwamen. Een van deze oud-fellows, R. De Keizer, is thans verbonden aan het Oogziekenhuis als staflid oculoplastische chirurgie.
Vanuit Rotterdam werden voordrachten verzorgd door Drs Anina Rengifo Coolman (titel: "The incidence of oculoplastic surgery following primary enucleation") en Prof dr Paridaens (titels: "IgG4 related disease: a new kid on the block or an old acquaintance?" en "A case of naevus of Ota with orbital melanoma".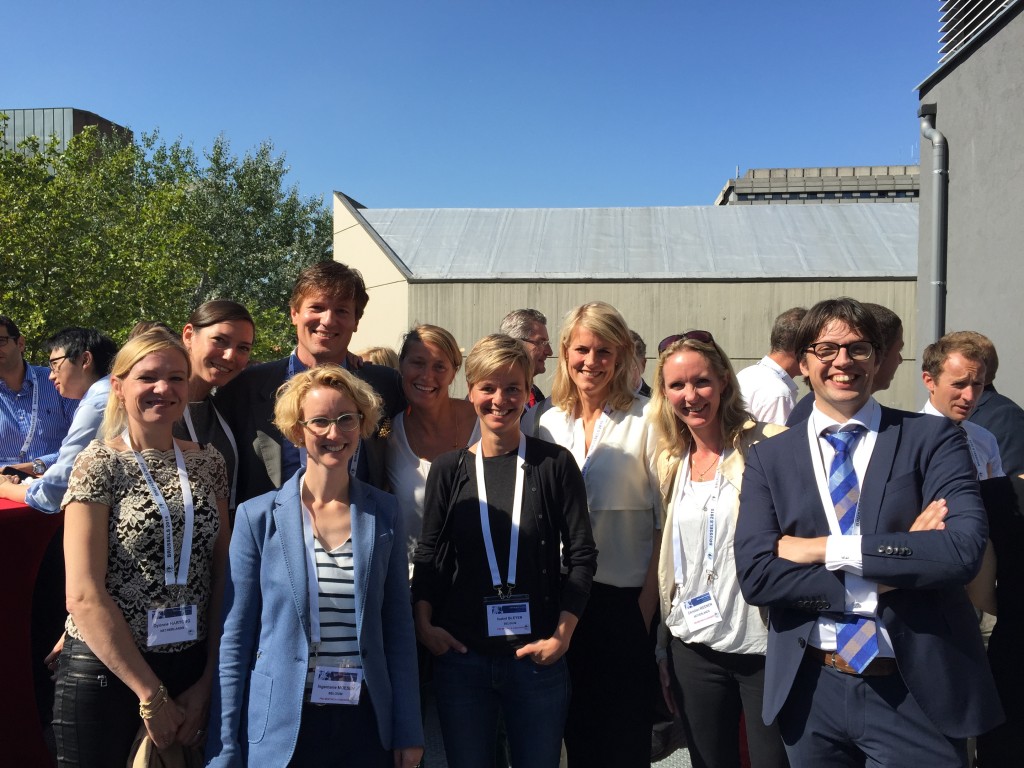 Op de foto van links naar rechts: Dyonne Hartong, Anina Rengifo Coolman, Inge Moesen, Dion Paridaens (fellowship director), Kathleen Leroux, Isabel Bleyen, Christine Eenhorst, Christien Weenen, Ronald de Keizer.
Ook aanwezig (maar niet op foto): Annelies Gillis, Thibaut Devogelaere, Katrien Brouwers, Helene Heule-Dieleman, Pegah Heidari en Geertrui Cools