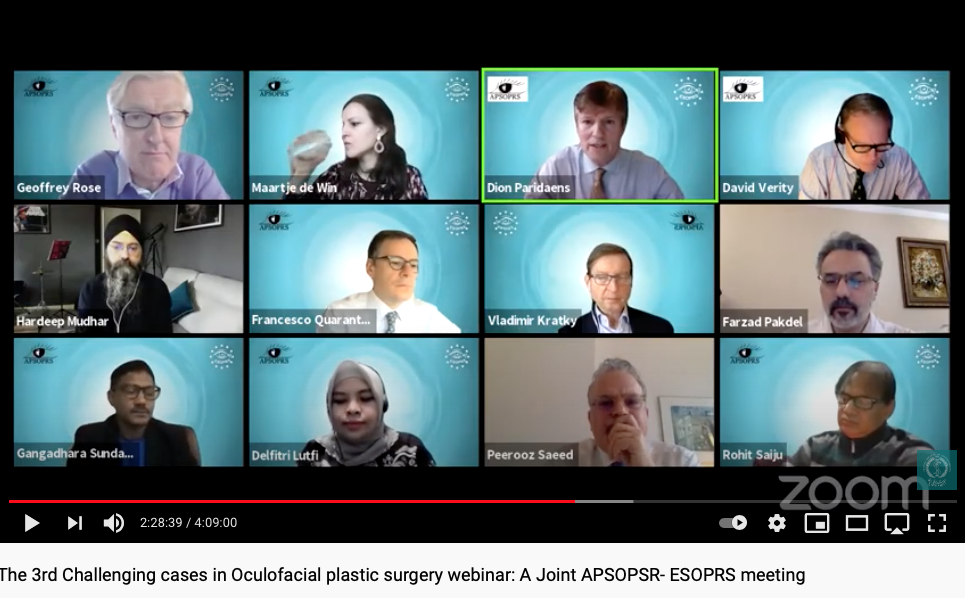 Today, Febr 6 2021, the European Society of Ophthalmic Plastic & Reconstructive Surgery (ESOPRS) joint forces with her Asia-Pacific counterpart (APSOPRS) to hold a webinar on orbital inflammation and infection: the 3rd Challenging Cases in Oculofacial Plastic Surgery Webinar.
High level presentations were moderated by world top specialists.
Over 1000 colleagues attending.
Dion Paridaens spoke about a rare cause of orbital infection (actinomycosis) in his presentation entitled "The Perfect Storm". He also had a role as discussant in the panel.
COVID cannot prevent us from sharing important knowledge!
Special thank you to Farzad, Ganga, Francesco and to all who presented and moderated (even in the late evening of night!)
Dion Paridaens, Hon. Sec. ESOPRS