Dion Paridaens, PhD MD, Consultant Oculoplastic Surgeon,
Focuskliniek Oogziekenhuis Rotterdam, the Netherlands and ELZA, Zurich, Switzerland
January 2019
Asian eyelid surgery – what is it?
Asian (East Asian) eyelid surgery, also known as "double eyelid surgery", is a cosmetic surgical method to reconstruct the skin of the upper eyelid and often also to partially remove a surplus of skin. An eyelid crease can be made where it is naturally missing (also known as a "mono-lid").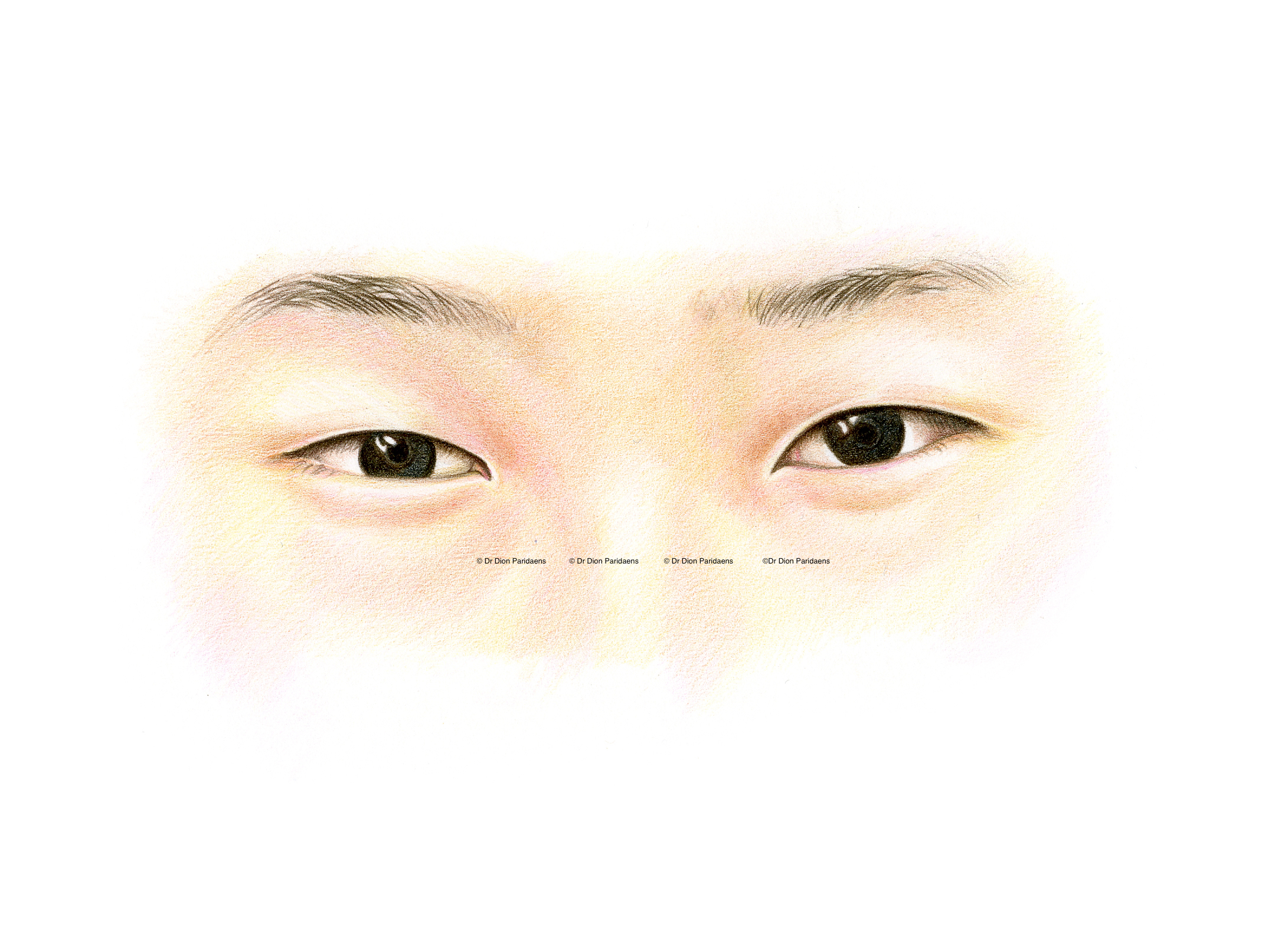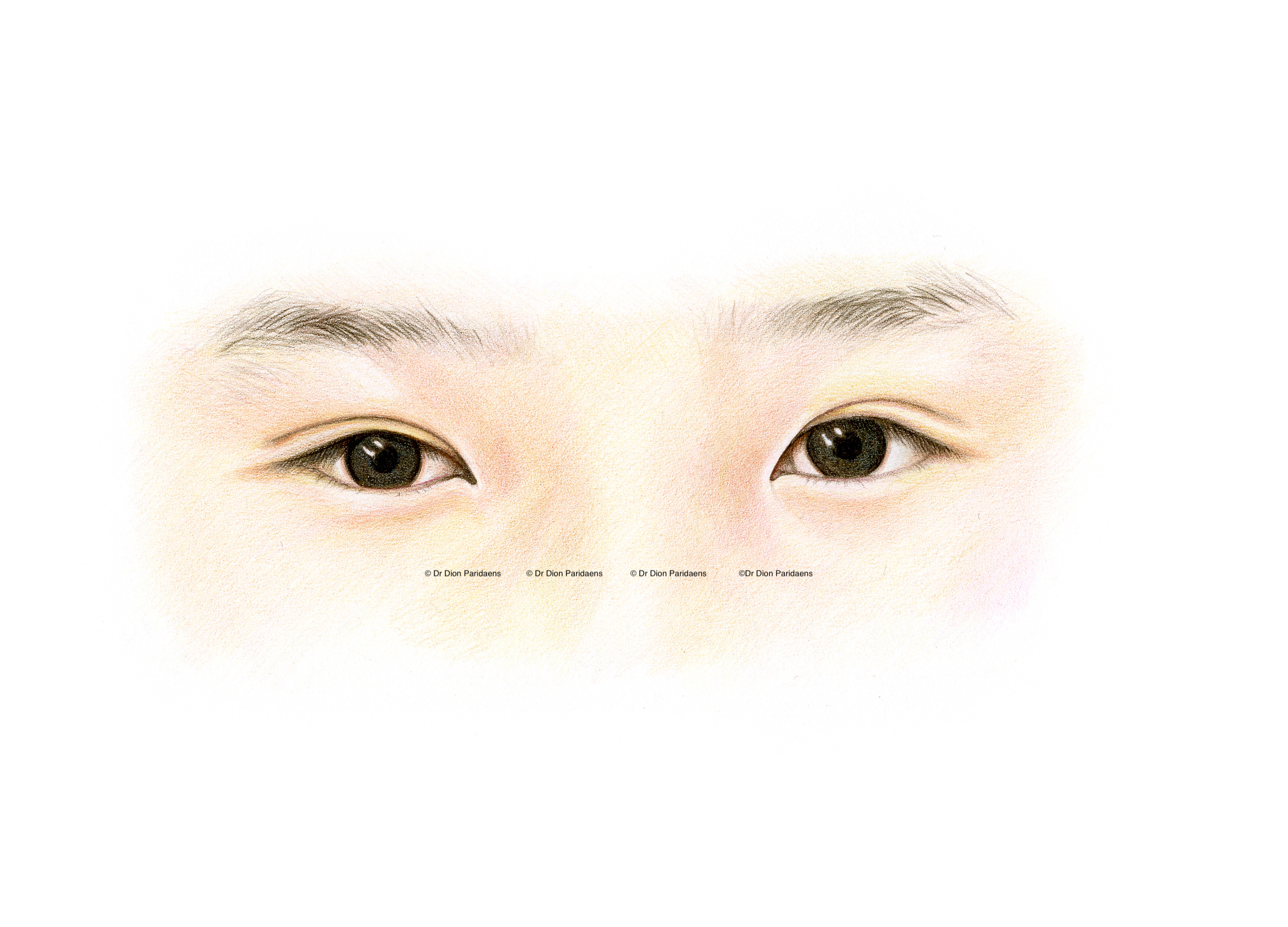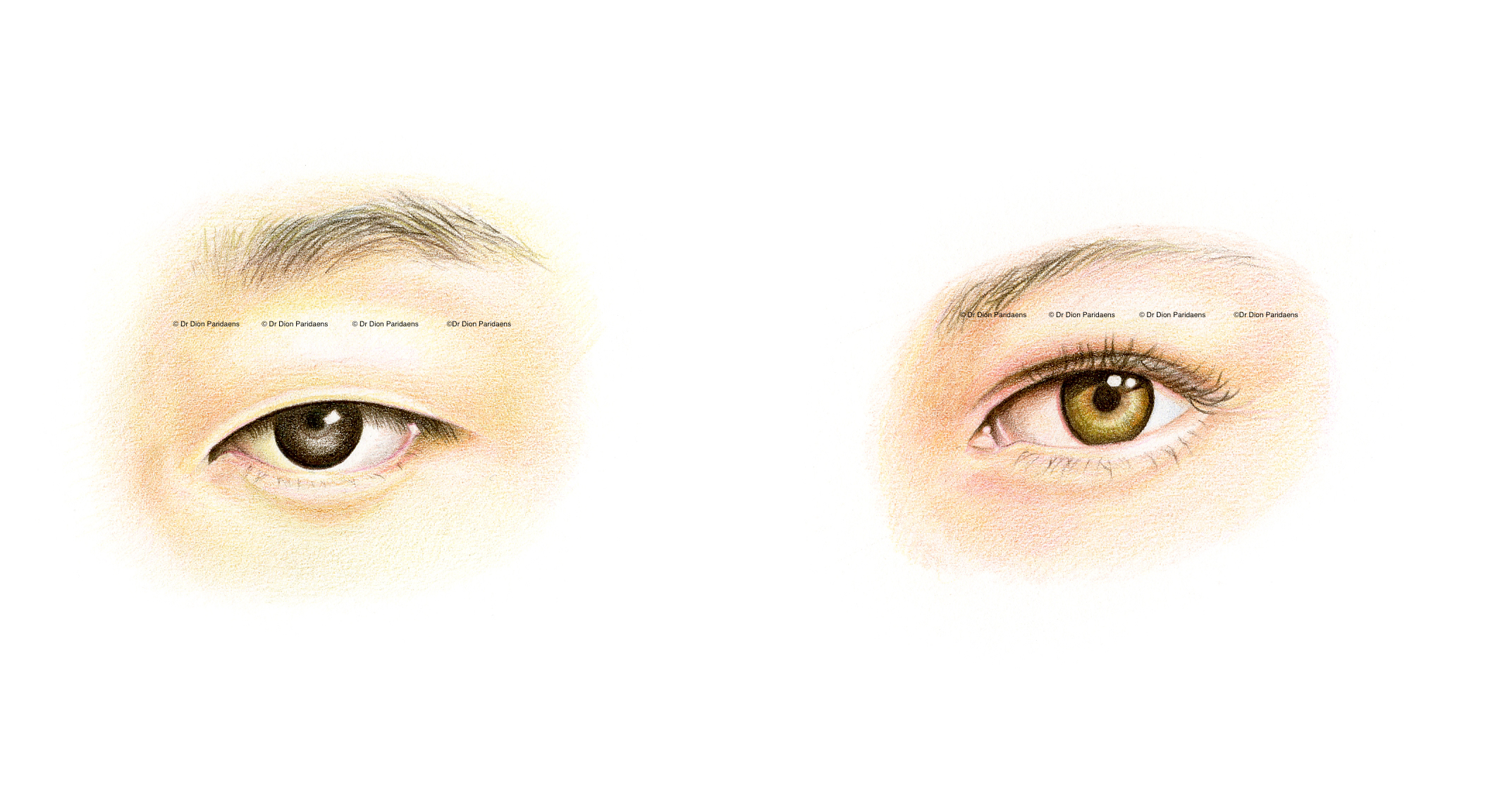 Further information: see page Asian eyelid surgery- Asian blepharoplasty on this website.